It has been a rather long time, hasn't it?
If you've been wondering what I have been up to, then it can be found here, at An Archive of Our Own. I've been busy writing James Bond/Skyfall fanfiction! And having an extraordinarily amount of fun doing so!
Remember Remember
: Bond/Q - Explicit
He remembered dancing. How it felt like gliding on clouds, while he was guided by James' expert hands and the soft rumble of his voice in his ear. He could remember James trembling beneath his hands, he braved a look at the injury on his shoulder and all he could see was red. And he could remember Eve's soothing hands over his tired face, whispering words of calm in a voice that seemed so magical.
It was given a review too!
How awesome!
Dance
: Bond/Q
-
Non Explicit
S - Show us an example of your personal headcanon. Q's slender frame is NOT a cause of an eating disorder or malnutrition, but of indulging in delicious foods, a lightning fast metabolism, and dancing.
Forest
: Bond/Q - Explicit
There was blood. Blood everywhere. They didn't want information. This was punishment for getting caught.
Play Not with the Gods Lest Ye Be Burned
:
Bond/Vesper, Bond/Q - Explicit
"You think that I am lying, James, and I see you want death all the same. But when the time comes, when you are in the midst of love's glory, and I finally come for you, you will beg me to let you live. This is my promise, James, since you do not heed my words, since you will not take your death unbeknownst like a human being. You will wish that you had never begged for death, when you do not know what the future holds." He found himself once again, in a flash, staring into her eyes, and her last words were a breath against his lips. "Do not play with the Gods, James Bond, unless you are one."
So that is what I have been up to. The new year has come and gone, so has Christmas, and I am finally settling down into the year that is to come. I am sorting myself out, as well as my goals and resolutions, my dreams and my plans.
But before all that, I thought I would easy myself back into it all with a little link up.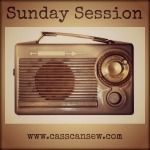 I read a fanfiction a while ago now from the Bond/Q fandom, called
The Side Effects of Dying
, and it simply tore my heart apart, half way between that good and bad hurt. It left me crying for about an hour after I finished reading.
Well, then I found there was an accomanying playlist, made with 8tracks, I think I listened to this for about three hours straight, then bought most of the songs on the list.
It's bittersweet and calming, exactly the sort of songs that I would love to have, if my life was one of those heart wrenching but utterly lovely alternative movies that they often show at The Dendy. Even if you can't relate it back to the story, it is still a lovely and sad mix to listen to.

8tracks is one of my new loves. So many good compilations.

Now excuse me while I give my heart a bit of a rest.